INTRODUCTION
はじめに
SMBCグループの「SMBC ART HQ」第2弾として、大林コレクションから33点をSMBCコレクションから3点を展示する「Portraits」展を、三井住友銀行東館1Fアース・ガーデンにて開催いたします。
「SMBC ART HQ」
アートには、社会の課題を浮き彫りにし、また、希望ある未来を照らす力があると考えています。SMBC ART HQでは、SMBCグループの施設を活用して広く多くの方に対して良質なアートに触れ社会について思いを馳せるきっかけをご提供することを通じ、持続可能な社会の実現に貢献してまいります。
"Portraits", the second exhibition of the SMBC Group's SMBC ART HQ will be held in the Earth Garden on the first floor of the Sumitomo Mitsui Banking Corporation East Tower and will present 33 works from the art collection of Obayashi Collection and 3 works from SMBC Collection,
"SMBC ART HQ"
We believe that art has the power to highlight social issues and illuminate a hopeful future. SMBC ART HQ aims to contribute to the realization of a sustainable society by providing opportunities for a wide range of people to experience art with quality and think about society through the use of SMBC Group facilities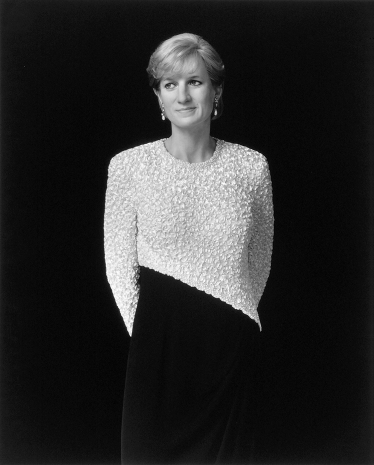 Hiroshi Sugimoto "Diana, Princess of Wales" 1999
©Hiroshi Sugimoto / Courtesy of Gallery Koyanagi
https://www.smfg.co.jp/company/art/0825.html
ARTISTS
アーティスト
Teodora Axente / Lynette Yiadom-Boakye / Michaël Borremans / Jacques Courtilleau / Hans-Peter Feldmann / 藤田嗣治 / Simon Fujiwara / Ryan Gander / Gilbert & George / 五木田智央 / 橋本雅邦 / Roni Horn / 加藤泉 / 近藤亜樹 / Vik Muniz / 森村泰昌 / 村上隆 / Toyin Ojih Odutola / Djordje Ozbolt / Elizabeth Peyton / Pierre-Auguste Renoir / 佐藤允 / Cindy Sherman / 杉本博司 / 田名網敬一 / Sam Taylor-Johnson / 富田直樹 / Wolfgang Tillmans / Christian Rex van Minnen / 渡辺豪
Cindy Sherman "Untitled Film Still #53" 1980
©Cindy Sherman Courtesy the artist and Hauser & Wirth

加藤泉 "untitled"
Photo : Kei Okano
©2020 Izumi Kato Courtesy of the artist and Perrotin

Djordje Ozbolt
The collector and his find" 2012
©Djordje Ozbolt Courtesy
of TARO NASU Photo by Keizo Kioku

Ryan Gander "Picasso and I, or an Attempt
at a Facsimile of Pablo Picasso's Portrait
de Femme au Chapeau a Pompons
et au Corsage Imprime (1962)" 2017
©Ryan Gander Courtesy of TARO NASU
ACCESS
会場へのアクセス
[会場]
三井住友銀行東館1F アース・ガーデン
(東京都千代田区丸の内1-3-2)
[交通]地下鉄大手町駅C14出口直結
3-2, Marunouchi 1-chome, Chiyoda-Ku, Tokyo 100-0005
Sumitomo Mitsui Banking Corporation East Building Rising Square 1F Earth Garden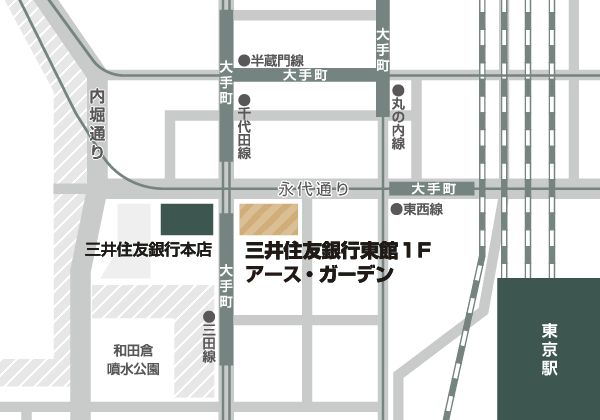 ATTENTION
注意点
●

本展では写真撮影およびSNSへの投稿が可能です。

●

ただし、フラッシュの使用、三脚の使用、商用利用、二次使用を禁止します。

●

作品にはお手を触れないでください。

●

会場内での飲食はご遠慮ください。

●

鉛筆以外の筆記用具のご使用は、ご遠慮ください。
●

Photographing and posting on SNS is welcome

●

Photographing with flash and tripods is prohibited. Photo shooting for commercial use or secondary use is also prohibited.

●

Please do not touch the exhibits.

●

Eating and drinking in the hall is prohibited.

●

Taking note or drawing with pencil is allowed. However using other writing implements is prohibited.