Reduction of Environmental Impacts
The three pillars of the environmental activities of the SMBC Group are Promotion of Environmental Businesses, Management of Environmental Risks, and Reduction of Environmental Impact. Each group company sets targets for Reduction of Environmental Impact and implements diverse measures.
SMBC Group Environmental Data

The SMBC Group is working to further promote environmental activities by visualizing them. As a part of this process of visualization, we have disclosed environmental impact data from company office activities. We have obtained third-party certification of our data from the Japan Quality Assurance Organization. As well, SMBC has expanded the scope of disclosure to environmental accounting.
Environmental Impact Data of SMBC Group Companies
Total CO2 Emissions of SMBC Group
Measurement Items
Units
Fiscal 2017
Fiscal 2018
Fiscal 2019
Direct energy consumption
City gas
Thousand m3
2,479
2,225
1,942
t-CO2
5,566
4,993
4,354
Liquefied petroleum gas(LPG)
t
10
10
8
t-CO2
31
29
25
Heavy fuel oil
kl
131
94
109
t-CO2
355
256
296
Light oil
kl
3
3
3
t-CO2
7
7
8
Kerosene
kl
46
44
37
t-CO2
114
109
92
Gasoline(automobile)
kl
4,759
4,080
3,776
t-CO2
11,047
9,470
8,765
Indirect energy Consumption
Electricity(*3)
Thousand kWh
323,731
291,043
272,776
t-CO2(emission coefficient)
162,148
135,916
121,683
Steam
GJ
30,538
30,785
24,456
t-CO2
2,200
2,253
1,894
Hot water
GJ
3,600
3,397
2,601
t-CO2
244
232
184
Cold water
GJ
45,680
48,986
22,706
t-CO2
2,834
3,022
1,519
Other energy consumption
CO2 emissions from business trips(*4)
t-CO2
17,780
18,432
19,746
Water supply
Thousand m3
34
36
27
Sewage
Thousand m3
33
36
27
Total water and sewage
Thousand m3
2,594
2,662
2,279
t-CO2
1,165
1,195
1,023
Total
Direct energy CO2 emissions
t-CO2
17,120
14,863
13,540
Indirect energy CO2 emissions
t-CO2(emission coefficient)
167,426
141,424
125,281
Other CO2 emissions
t-CO2
18,945
19,628
20,769
Total CO2 emissions
t-CO2(emission coefficient)
203,490
175,914
159,589
Total CO2 emissions (per m2)
t-CO2/Thous and m2
(emission coefficient)
119
106
97
[Scope of data]


*

Each item is simply the sum of the values of the following group companies. Sumitomo Mitsui Banking Corporation, SMBC Trust Bank, Sumitomo Mitsui Finance and Leasing, SMBC Nikko Securities, SMBC Friend Securities(*1),
Sumitomo Mitsui Card Company, Cedyna Financial Corporation(*2), SMBC Consumer Finance, The Japan Research Institute, Sumitomo Mitsui DS Asset Management Company, THE MINATO BANK(*3), and Kansai Urban Banking Corporation(*3)


(*1)

Merged with SMBC Nikko Securities as of January 2018.

(*2)

Changed the name in July 2020 to SMBC Finance Service after merger with SMBC Finance Service.

(*3)

Excluded from the Group as of April 2018.
[CO2 conversion method]


(*3)

Actual emission factor for each electric business company is used.

(*4)

Uses conversion factors from MINISTRY OF THE ENVIRONMENT's "Database on emission intensity for organization such effect as greenhouse gas emissions from calculate through supply chain (ver 2.2)".

(*5)

Others uses "Support tool of Calculating CO2 Emissions from Energy Use" provided by the Agency for Natural Resources and Energy.
[Third party verification]
These data are being tested third-party certification from the Japan Quality Assurance Organization.
Reducing Energy Consumption
Medium/Long-Term Reduction Target for Electricity Consumption
Approximately 90% of the energy used by SMBC is electricity. The bank is therefore prioritizing efforts to reduce power consumption in order to lower its overall energy consumption. Since fiscal 2013, SMBC has conducted these initiatives with a target of reducing its electricity consumption intensity (electricity consumption / total floor area) in fiscal 2020 by 10.5% compared to fiscal 2009. This target has been established by the Japanese Bankers Association for the banking industry as a whole in the Japan Business Federation's "Commitment to a Low-Carbon Society" action plan. In fiscal 2015, a new target was established, reducing the electricity consumption intensity (electricity consumption / total floor area) in fiscal 2030 by 19.0% compared to fiscal 2009. SMBC is continuing its efforts to conserve electricity and achieve the target.

SMBC Nikko Securities has set an environmental goal to reduce the amount of electricity used per 1 m2 of floor space by more than 10% by fiscal 2020 as compared against fiscal 2009, and reduce usage by more than 20% by fiscal 2030. This goal is a standard set for the securities industry by the Japan Securities Dealers Association in their Securities Industry Action Plan for Environmental Issues.
Compliance with Amended Energy Saving Act

As a company (enterprise) with annual energy consumption (crude oil equivalent) of 1,500 kiloliters or more, under the Energy Saving Act SMBC is required to develop an energy management system, create a medium/long-term plan and reduce its energy consumption intensity by 1% or more each year. SMBC is not only firmly fulfilling these obligations but also conducting measures that include management practices based on the act and reduction of energy consumption at individual branches and offices.
Publication of Carbon Reduction Report for Small and Medium-Sized Facilities

Reducing Environmental Impact through Products and Services
Paperless Initiative Through Devices in Store Operations
Paperless application procedures not only reduce environmental impact and raise customer convenience, they also eliminate the risk of information leaks connected with disposal of paper application forms. Rigorous management of the digitized data through access restrictions and other measures also further strengthens protection of customers' personal information. There are advantages in terms of administrative efficiency as well, such as a smoother screening process, so a number of Group companies are actively involved in this initiative.

SMBC has been undertaking efforts to improve hospitality by implementing paperless branches that utilize cutting-edge technology to improve services for our customers. The Ginza branch that was reopened inside GINZA SIX in April 2017 achieved digitalization of store services by using in-store transaction navigation, electronic signatures, and electronic seals.
In addition, this initiative was evaluated by the Japan Institute of Information Technology and received an award of excellence in the Service & Hospitality Awards from the Institute in 2017, and the highest award of merit for the same program in 2018.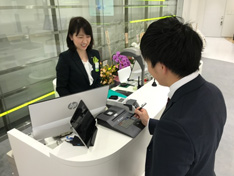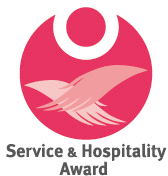 Paperless Application Procedures
SMBC Finance Service has been promoting conversion from conventional duplicate application forms to paperless credit card application tools that reduce environment impact. The company provides affiliated merchants with systems and so forth for completing applications using Internet products and tablet devices, such as the online credit system Cedyna C-Web, which enables applications to be completed online, and the Digital Pen ECO pen with an infrared camera, which is used with a specialized contract form (application form).When a tablet device is used, the entry method is simple, corrections are easy, and member application procedures are simplified, which reduces the burden on customers as well.
SMBC Consumer Finance is improving customer convenience through digitalization as well as reducing the consumption of resources by actively expanding the App Loans service to promote cardless transactions. The SMBC account opening app for smartphones allows customers to open an account easily with just ID and a smartphone. All of these services not only offer greater convenience to our customers, but help to cut usage of paper resources.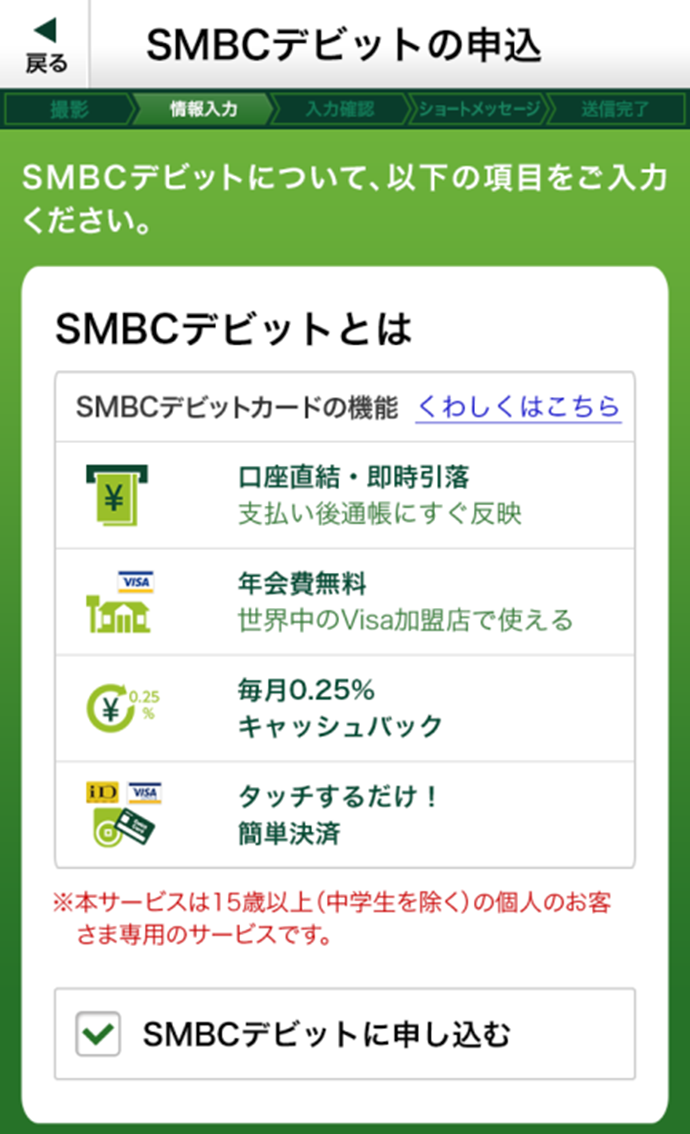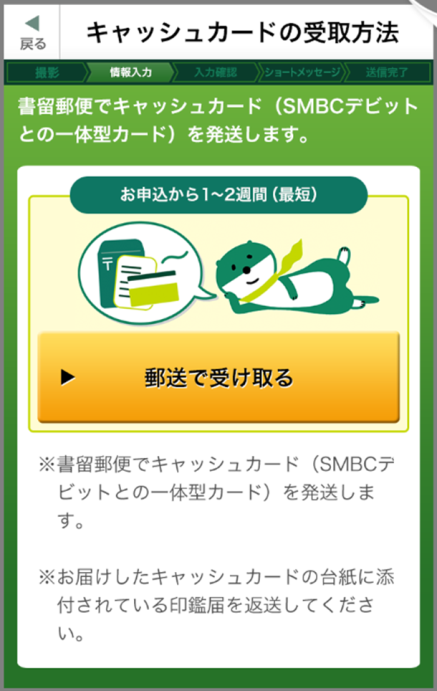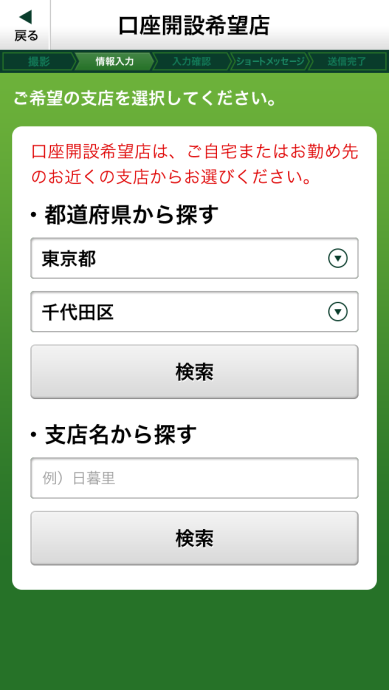 Paperless Statements
SMBC, SMCC, SMBC Finance Service and SMBC Consumer Finance encourages customers to switch to the "Web Account Statement Service" and "Web passbook" which allow customers to view their statements online rather than receiving a paper version by mail, as a way for them to participate in environmental initiatives.
SMBC provides an e-report service that enables customers to use the Internet to view reports that would normally be sent in the mail, such as for investment products and loan products.
"SMBC Green Program" through Selling JGBs to Retail Clients
SMBC is pursuing the "SMBC Green Program" through selling JGBs to retail clients, in which SMBC implements certain measures to reduce carbon emissions (e.g., donations for tree-planting projects) by using part of the profit earned in such sales. In this Program, SMBC endeavors to ensure environmental conservation for the Earth jointly with clients through the following: ① reduction in carbon emissions equal to 100kg; or ② tree planting for the equivalent of 1m2 of forest (forest improvement, etc.) per client.
Please refer to the link below for more details:
SMBC: "SMBC Green Program" (JGB sales to retail clients)(Japanese Only)
Issue of Chikyuni Yasashii Card for Environmental Contributions through Credit Cards
SMBC Finance Service issues the Chikyuni Yasashii Card to allow people to make donations for the environment through simple, everyday use. The company issues 14 types of cards based on specific themes related to global environmental protection. When people use the Chikyuni Yasashii Card for shopping, SMBC Finance Service automatically donates 0.5% of the card usage amounts to protection and research organizations based on those themes through The Defense of Great Earth Foundation.
For details regarding various activities, please refer to the following website
SMBC Finance Service: Initiatives for the environment through business activities (Japanese only)
Environmental Considerations in Leasing
Sumitomo Mitsui Finance and Leasing is completely in compliance with environment-related laws and regulations to prevent contamination of the environment due to illegal disposals of industrial waste materials triggered by the expiration of leases. In addition, multi-phased assessments of disposal contractors, mainly in terms of compliance, local research and interviews, are conducted annually in order to prudently select the most appropriate company that handles transportation and disposing of waste materials at the time of the expiration of a lease.
For details regarding various activities, please refer to SMFL's website.
SMFL: Environmental Activities (Compliance with Environment-Related Laws and Regulations) (Japanese only)
Reduction of environmental impact within the company
Environmental Features in Buildings

Implementing company rules to reduce environmental impact
SMBC actively selects buildings with environmental friendly features​ for its branches and offices. The head office building has rainwater storage tanks, solar power facilities, a rooftop garden and human sensors, and makes use of recycled materials. These various environmental features and facilities are designed to give the building 30% lower annual CO2 emissions than the average leased office building in Tokyo.
For example, SMBC reduces 187 tons in carbon per year as a result of recycling high efficiency filters for air conditioning systems and energy-saving effects.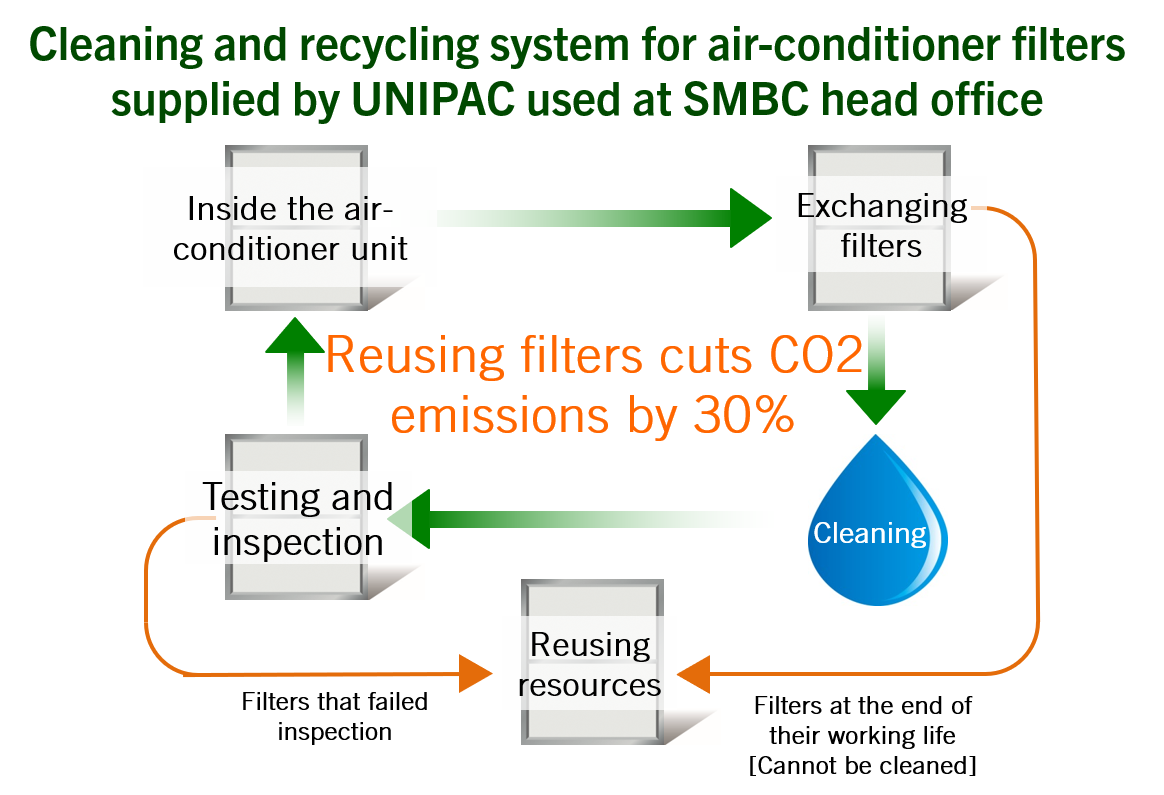 SMBC East Tower, which opened in the summer of 2015, has the environmental features on the head office building with the addition of all LED lighting and high-performance exterior walls​ performance. These features enable a 35% reduction in annual CO2 emissions compared to the average leased office building in Tokyo. Thanks to these environmental facilities and features, the building has earned an "S" rank in the CASBEE rating system for building environmental performance and a "Platinum" rating from LEED-CI, an international environmental certification program.
Part of the power used by the East Tower was switched to non-carbon-emitting power by hydroelectric plants ("Aqua Premium"(*) by TEPCO Energy Partner). ​
(*) Aqua Premium represents the power generated by general hydroelectric facilities of the TEPCO Group (excluding power generated by pumped storage power plants and FIT electricity). It represents the power generated only by hydroelectric plants that do not emit carbon in the process of generation, and stable power supply is enabled throughout the day by procuring power from many hydroelectric plant sites. (FIT stands for the "Feed-in Tariff" system, whereby the government ensures that the power generated by renewables is purchased by utility companies at a fixed price.) ​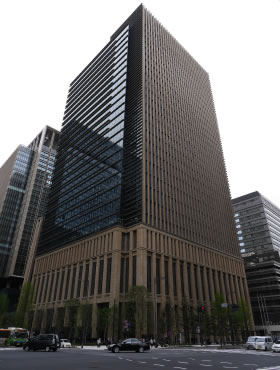 The Osaka head office building underwent a major renovation that finished in fiscal 2015. We installed high performing exterior wall frames, LED lighting, and solar panels to substantially improve the environmental performance while retaining the original charm of the facilities.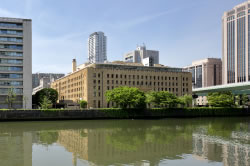 Initiatives are also being conducted overseas to select and use buildings with environmental features and facilities. The Brussels Branch in Belgium is housed in a building certified through the BREEAM method (Building Research Establishment Environmental Assessment Method) for assessing building environmental performance.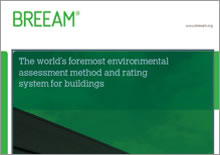 Other Initiatives
company rules to reduce environmental impact
Within the Group, various measures for resource-saving are being pursued concerning merchandise, ranging from the procurement stage to use, disposition and recycling stages.
For instance, at the stage of purchasing paper sheets in large quantity for use in copiers, SMBC selects and purchases sheets that are environment-friendly (e.g., products that meet the requirements of the Act on Promoting Green Purchasing) after confirming that material procurement and production were carried out adequately for the products in accordance with the environmental conservation criteria publicly disclosed by suppliers. Also, at the use stage, SMBC endeavors to reduce the quantity of use as per the rules specifically set internally (e.g., through the promotion of paperless meetings). At the stage of disposition and recycling as well, SMBC takes certain measures to achieve targeted reduction in the volume of paper waste to be processed.
Also, each individual company, including Sumitomo Mitsui Card, SMBC Finance Service, and SMBC Consumer Finance, endeavors to ensure resource-saving, energy-saving and waste segregation by type in compliance with the internal rules specific to each respective company.
Green Purchasing
Concerning the purchase of office goods, etc., a "green purchasing" system is adopted by the Group, whereby it is ensured that items that impose less of a burden on the environment are chosen and purchased to the extent possible, for the purpose of protecting the environment.
Internal Recycling of Documents that are No Longer Needed
In addition to proactively pursuing measures such as reduction in waste volume and promotion of paperless customs processing, we are attempting to recycle parts of documents no longer needed at the head office to produce new paper for reuse within the bank by setting a "PaperLab" (an office-use paper production machine) in the head office building.
Developed by Seiko Epson, "PaperLab" can produce new paper by recycling documents no longer needed, without having to ship old documents externally for recycling. It enables a significant reduction in the volume of water used for production compared to conventional paper producing machines. Such a process will enable a greater decline in the level of environmental burden during procurement than purchasing new paper sheets.
As for the paper produced through such recycling, not only is effective use promoted both inside and outside the bank, but the system can also function as a trigger to raise employees' awareness of waste segregation and recycling from the viewpoint of the importance of recycling in the office.

Ban on Plastic Straws
The use of plastic straws was banned in the dining and cafeteria areas for employees. (This applies only to the head office building.
Utilizing monitors and recycling office supplies
Various measures for resource saving and for reducing waste volume are being pursued: e.g., reduction of printing needs through more effective use of PC monitors; reduction in the number of paper sheets through encouraged use of dual-sided printing; installation of a recycle box or some recycling boxes in the office for stationery items.
More information related to this topic